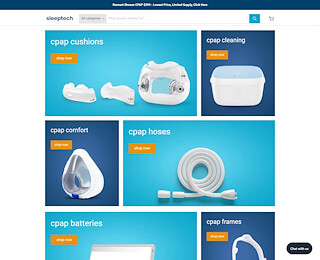 How To Locate Cheap CPAP Supplies
If you cannot afford CPAP supplies and you wish to locate supplies that are within your price range, it may seem as if you have precious few options available to you. There are a few instances where CPAP supplies may not be accessible to a sleep apnea patient who is in need of help, so let's take a closer look to see if you meet the following criteria.
The 4 Most Important Questions To Ask Yourself
Do I Have Health Insurance That Is Fully Up To Date? Does My Current Health Insurance Plan Offer CPAP Related Coverage? Am I Experiencing Severe Financial Hardships That Impair My Ability To Obtain CPAP Supplies? Do I Require The Usage of a Backup Device For Traveling Purposes?
If you answered yes to one of these questions or more than one of these questions, fret not. There are solutions to these issues and they are always readily available to you. Read on to find out about the following organizations who pride themselves on helping sleep apnea patients who find themselves in need of inexpensive supplies.
American Sleep Apnea Association
This organization has offered thousands of assistance packages to sleep apnea patients who find themselves in need over the course of the past few years. Their primary objective is to put CPAP supplies in the hands of the patients who need them most and their strongest held belief is that no patient should go without the assistance that they need due to financial circumstances that are out of their control.
They are able to assist patients because of the generous donations that they receive from fellow nonprofit organizations and manufacturers. For a $100 fee that requires zero proof of financial hardship, you can receive much needed access to any number of supplies that you need in order to advance your personal recovery plan.
The Reggie White Foundation
Reggie White was an NFL star who experienced a premature death as the result of sleep apnea and thanks to this foundation, other sufferers who are experiencing financial hardship are no longer forced to endure their condition alone. His family recognized the role sleep apnea played in his passing and they want to help people from all economic backgrounds.
Those who are unable to secure supplies can pay a $10 or $25 fee depending on their needs and these fees do not require any proof of financial hardship. Thanks to the donations of helpful citizens, assistance is always within your reach.
Second Wind CPAP
Last but certainly not least, Second Wind offers access to CPAP equipment that is either new or gently used. This equipment is offered to patients who would otherwise be unable to afford it and this organization purchases the equipment directly from the individual and refurbishes it before providing deep discounts to patients in need.
The purchase comes with six month money back guarantee for patients who select used equipment. The newer CPAP devices, on the other hand, are protected by a manufacturer's warranty. Prices will vary according to the manufacturer.
Cheap CPAP Supplies