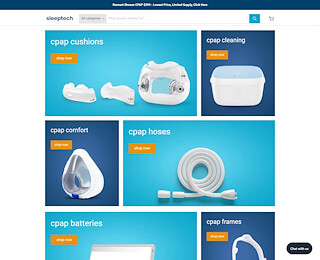 7 CPAP Hacks: Filters, Tubing, Positioning And More!
CPAP machines are not always the easiest to use and whether you are struggling with filters or proper positioning or your humidifier, there are no shortage of issues that can end up taking place as a result. Fortunately, we are here to offer you some unique hacks that allow you to overcome any shortage of CPAP issues, whether they are related to filters or something a bit more complex.
1. Humidifier Moisture
Have you had the misfortune of waking up in the middle of the night because your CPAP equipment is moistening your face? While it can be tough to use a CPAP humidifier in the early going, all you need to do to eliminate the excess moisture is position below your bed level. This allows the moisture to drain into the actual humidifier instead of other undesirable places.
2. Nasal Mask Discomfort
Tightening the mask might prevent leakage, but it does precious little for the level of comfort that you experience as a result. To avoid the unsightly marks that are typical of those who wear their masks in too snug of a manner, be sure to loosen the headgear strap if you begin to feel an excessive amount of pressure on the upper lip or the nose.
3. Tubing Issues
There are a sizable number of CPAP users who find themselves unfairly constricted to a relatively small area of their bed because of restrictions related to their tubing. Instead of leaving yourself tethered to one spot with a 6 foot tube, utilize an 8 foot or 10 foot option to give yourself more freedom.
4. Cleaning Filters
If you are someone that grows weary of cleaning CPAP filters on a constant basis and you wish to make life easier on yourself, you do have a fairly simple option available to you that is exceedingly easy to implement. All you need to do is select a machine that allows you to use disposable filters, so that you now have one less chore to do.
5. Plastic Scent
Some might love the plastic scent associated with CPAP equipment and compare it to new car smell, while others may despise it. Those who wish to eliminate this smell are more than welcome to obtain an aromatherapy kit that is designed to get rid of this scent once and for all and give your nostrils a much needed break.
6. Excessive Leaking
So you've tightened your mask sufficiently and examined everything else, but you're still experiencing leakage. In order to take care of this problem, you will probably need to swap out your current cushion and mask for a new one and if the coloration of the mask cushion has changed significantly, this is a definite sign that you need to do so.
7. Congestion
Congestion takes place on a fairly regular basis when we are first getting started out with using our CPAP machines. Fortunately, all you need to do before using your therapy device each night is perform a quick saline flush and after that, you should be good to go going forward.
Cpap Filters