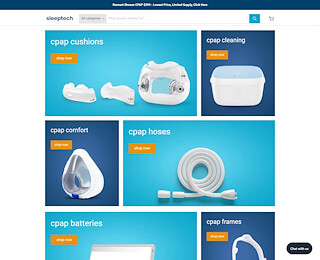 How To Purchase The Proper CPAP Machine
Patients who suffer from sleep apnea are often advised to obtain a CPAP machine to assist them in their recovery and while this is typically considered to be the best course of action available to them, there are certain aspects that need to be considered when purchasing a CPAP machine to ensure that the patient's treatment regimen goes according to plan.
In order to make sure that you are making the right choice when it comes to your CPAP machine purchase, you'll need to read on and learn more about the most important factors that figure into your decision making.
Obtaining a Prescription
In order to obtain one of these machines, you must first obtain a prescription from a licensed physician. There is no way to legally become the owner of a CPAP machine unless a physician has already diagnosed you with sleep apnea. You may need to undergo an overnight study of your sleeping patterns first and you may also be required to take an at home sleeping test if further information is needed on the matter.
These studies allow for the physicians who are monitoring your case to study your breath intake, so that they can measure how your body responds when inhaling and exhaling. This gives them the chance to prescribe the proper machine for your needs and keeps you from going through an unnecessary amount of trial and error when it comes to the selection of the machine that is best able to assist you in both the short and long term.
Comparison Shopping
There is no reason why you should ever pick the first machine that comes your way and even if the first machine ends up being the right one, you have no way of knowing unless you take the time to do some much needed comparison shopping. You do not have to feel pressured into taking any machine that you are not 100 percent comfortable with and a decision of this magnitude is not that you should be making quickly.
Check out as many machines as your schedule and personal situation allows you to. You may have some restrictions when it comes to your insurance plan and the machines that they allow you to have access to, but as long as it is proven that you require the machine for medical reasons, no restrictions should apply. There are also potential retailers who may be willing to grant you a trial period.
Finding The Right Mask
This is the final component that needs to be considered and there are three different mask styles to choose from. Some patients may benefit most from the usage of a full face mask, while others will prefer nasal pillow masks or nasal masks.
Take the time to choose the mask that is right for you. An ill-fitting mask may not only cause you to spend countless sleepless nights attempting to readjust it to comfort, but it can also lead your treatment regimen being less than effective because of air that is being allowed to escape.
Cpap Machine