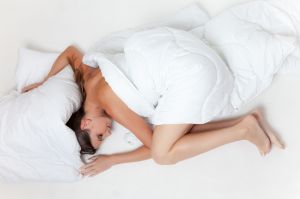 While most of us are already very familiar with the concept of a CPAP machine, the CPAP auto adjusting machine is a relatively new invention. The CPAP auto adjusting machine allows for more peaceful sleep by adjusting the amount of pressure that is placed on each breath that you take.
Since they have a number of advanced air flow settings, they have become rather popular with online shoppers. They also offer users heated humidification and off grid power options. When you are in the process of looking for a CPAP auto adjusting machine, these are a few of the most frequently asked questions.
1) Why Is The Auto Adjusting Machine Preferable?
There are a number of CPAP users who have reported receiving better results from the auto adjusting machine. When you use a machine that can auto adjust, you are able to avoid the problems that typically take place when the patient is only able to access one single pressure. If you are someone who only needs a higher amount of pressure during key moments while sleeping, this is the perfect machine for you.
2) Why Should I Consider a Data Capable Machine?
These machines are a wonderful addition to the home of any patient who is looking to collect all of their information over the course of time. By gathering this data, you can spot any issues that are taking place with your therapy and make key adjustments on the spot. If the information that you've collected is difficult for you to understand, you are able to present it to your doctor and make changes to your setup accordingly.
3) Does An Auto Adjust Machine Require a Filter?
Every CPAP machine that you use is going to require the usage of a filter, even if you select an auto adjustment model. The filters are typically constructed from foam and those who wish to keep them clean are advised to wash them on a regular basis. Meanwhile, there are other CPAP filters that are made of paper and are treated as disposable items. This is a required form of maintenance for any CPAP machine.
4) How Often Should Filters Be Cleaned?
If you decide to use the foam filters for your CPAP auto adjusting machine, then they will need to be washed as soon as they begin to show any signs of discoloration. According to various manufacturers, the foam filters need to be washed on a weekly basis in order to function properly. As for the other filters that you will have to choose from? These are meant to be replaced as soon as they are no longer useful.
5) Will I Be Able To Travel With This Machine?
You are legally allowed to travel with the machine, but there are a few tips to keep in mind. First of all, be sure to remove all of the water from the humidifier. From there, you'll also want to stay with the machine at all times in case of any security related issues. Plan your power needs ahead of time and take all of the necessary precautions by using medical equipment tags.
Cpap Auto Machine