While a majority of folks associate the Continuous Positive Airway Pressure or CPAP machine with sleep apnea, it is likewise utilized to treat other ailments. Since the machine helps keep airways open with a continuous flow of air, it is likewise utilized to assist individuals with breathing difficulties and for those in the hospital that require help with oxygen and co2 exchange. Generally, CPAP nasal pillow masks use 2 soft silicone anatomically shaped "pillows" which are actually inserted into the nostril. Their lightweight and simple design is actually welcomed by CPAP mask users over the conventional bulky nasal or complete face mask. When you need to order your mask supplies and accessories, CPAP Supplies Plus has the largest selections at the lowest prices.
At CPAP Supplies Plus, we are considered the largest online retailer that offers many of the most popular CPAP items, such as CPAP nasal pillow masks, along with a wide variety of assorted items that you may require. As most people already know, these types of items can come at a great out-of-pocket expense, which is why we have a large selection of the most popular supplies that we proudly offer at a discount. Whether you are searching for masks, tubing, headgear or filters, you can easily find what you are looking for at the most affordable prices that are currently available.
A CPAP nasal pillow is actually a kind of CPAP mask with soft cones, referred to as pillows, that suit up against the nostrils instead of around the entire nose. The small cones open into the nostril, but aren't placed inside to seal. A pillow device is light on the facial skin, simple to use and fit, and offers personalized comfort and unparalleled quietness for both you and your sleeping partner. Among the primary advantages is the minimal and lightweight design that is perfect for individuals suffering from claustrophobia or even the ones that just feel uncomfortable with excessive material touching their face.
These masks are ideal for wearers that enjoy reading or watching television before bedtime, as it provides a much better field of vision compared to many of the other mask types. CPAP nasal pillows allow the user to put on their glasses, as there is no substance covering the bridge of the nose. The strong airflow into the nasal passages reduce air leakage and it is ideal for active sleepers that toss and turn each night. Additionally, it is most effective for individuals who have a great deal of facial hair which could cause leakage in some other mask types.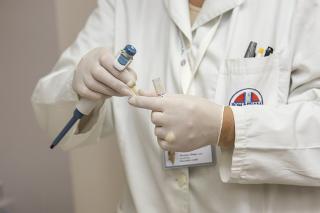 If you would like some additional information regarding the benefits of CPAP nasal pillow masks, CPAP Supply Plus would like to invite you to visit our web site. At cpapplus.com, you can browse through our amazing selection of the most popular items, all at affordable prices. When you find the items that you are looking for, just add them to your cart, and then check out whenever you are ready. Please call us at 877.791.3195, for further assistance.
Cpap Nasal Pillow Masks