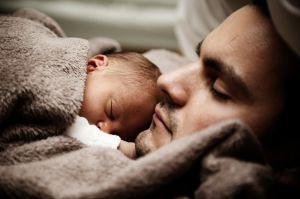 Just as you may already know Resmed masks comes in various sizes and styles all designed for different individuals in mind. Choosing the right mask for you is very important as it can determine if and how long you would eventually use the mask among other things.
Choosing Resmed masks for yourself
Choosing the wrong size or a style you dislike would above all else lead to you not wanting to wear it as much as you should. It is very important for you to be very comfortable in your chosen mask, a good way to avoid ending up with a mask you are not comfortable with is to try as many mask as possible, get the opinion of other users and take some time to look at what others are saying about it online through reviews.
You can use a full face mask when you are cold
Have you been using a nasal mask when you are cold and have been wondering if you can switch to a full face mask? Yes you can. Although every type of Resmed mask has different characteristics and you need to set each mask in the user setting when you make the switch.
Redmed masks could be used with another CPAP device but...
If you want to use a non-ResMed APAP device with your mask, it is very important to consider the fact that you might compromise your therapy. The best thing to do would be to check with your manufacturer to ensure you don't suffer any setback in your treatment. Getting optimal seal and comfort is important for your treatment and if you use and incompatible device, you may not achieve this.
Mouth leaks reduces the quality of sleep, full face mask helps to it
Users of Bilevel therapy usually experience mouth leaks, which in turn reduces the quality of their sleep through disruptions. But full face masks helps stop the mouth leaks, improves the quality of their sleep and eliminate arousals.
Chin strap or humidifier can help with mouth leaks to
Apart from using any of the full face Resmed masks, you can use a chin strap or humidifier when you sleep. The Chin Strap helps to keep your mouth close while the humidifier helps free your nose from blocks so you can breathe freely.
Your mask shouldn't make funny noises
If your mask is making funny noises or burping sounds, it is most likely having a leak. If it does fit correctly, there should be a leak from the vent only, although other areas may have minimal leaks. The best way to manage leaks is to fine tune your fitting technique.
More pressure would leave marks on your face
If you always wake up with marks on your face after wearing your mask the night before, then you need to adjust your mask to lessen the pressure while getting a good seal. Also make sure you have the right size and if those two doesn't solve the problem, try adding some padding between your skin and the cushion.
Resmed Masks